adidas x CNCPTS: Experiential Retail
TECH THAT CONNECTS
The ask: integrate more experiential and shareable moments in a high-end boutique experience.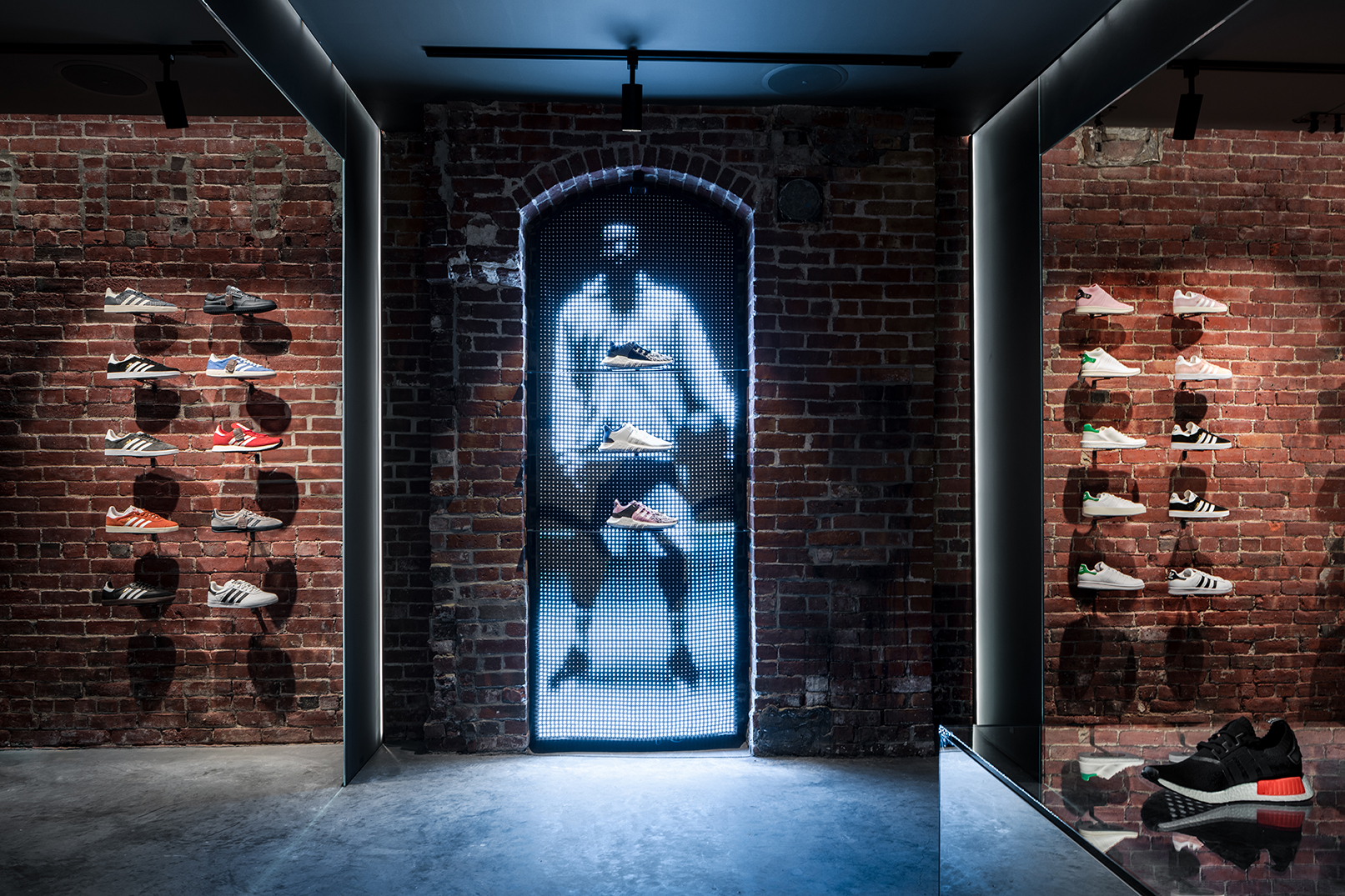 The religious fervor of the Sneakerhead and the store's proximity to noteworthy cathedrals and churches drove the store concept.

Shopping as a religious experience? You'd better believe it. For this build, we designed and executed innovative retail installations, leveraging technology and creating unexpected moments throughout the store, all tied together with biblical motifs.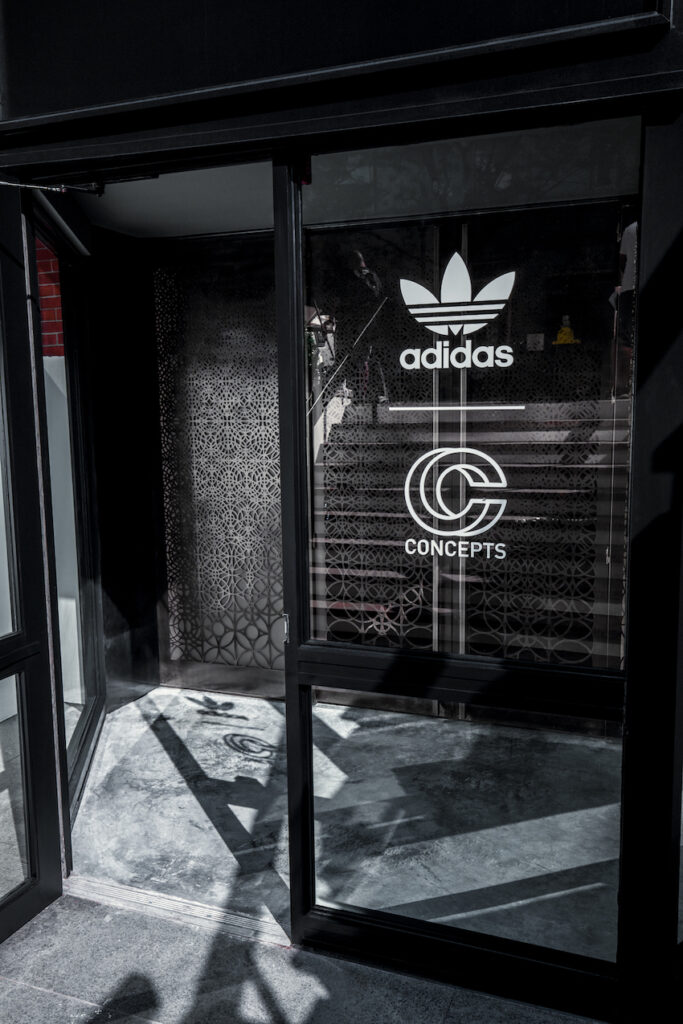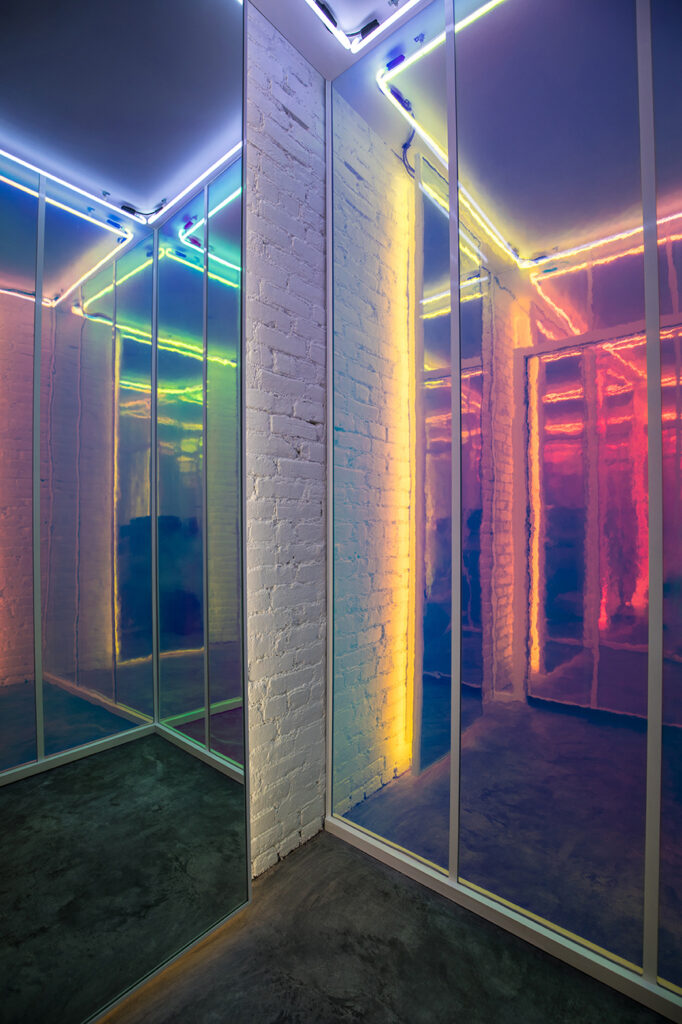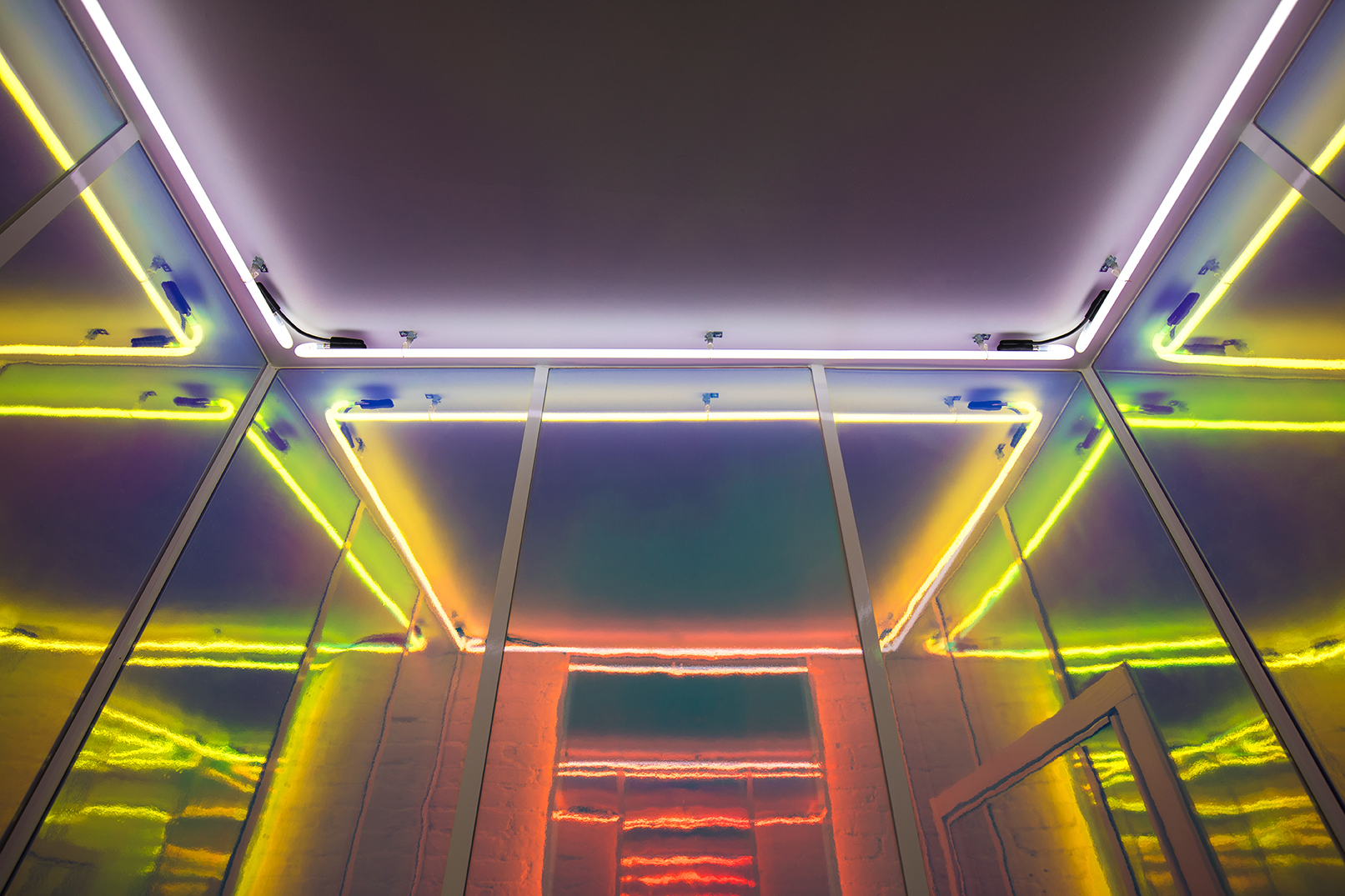 The product launch zone (Mother Teresa) featured a programmable LED curtain, bringing in tech that engaged shoppers and felt more like art than messaging. Prismatic film and neon transformed the tiny fitting room (The Prism) into a magical, 'Grammable destination. The focal point of it all was The Shrine: a projection of programmable content controlled by consumers that could be seen throughout the store.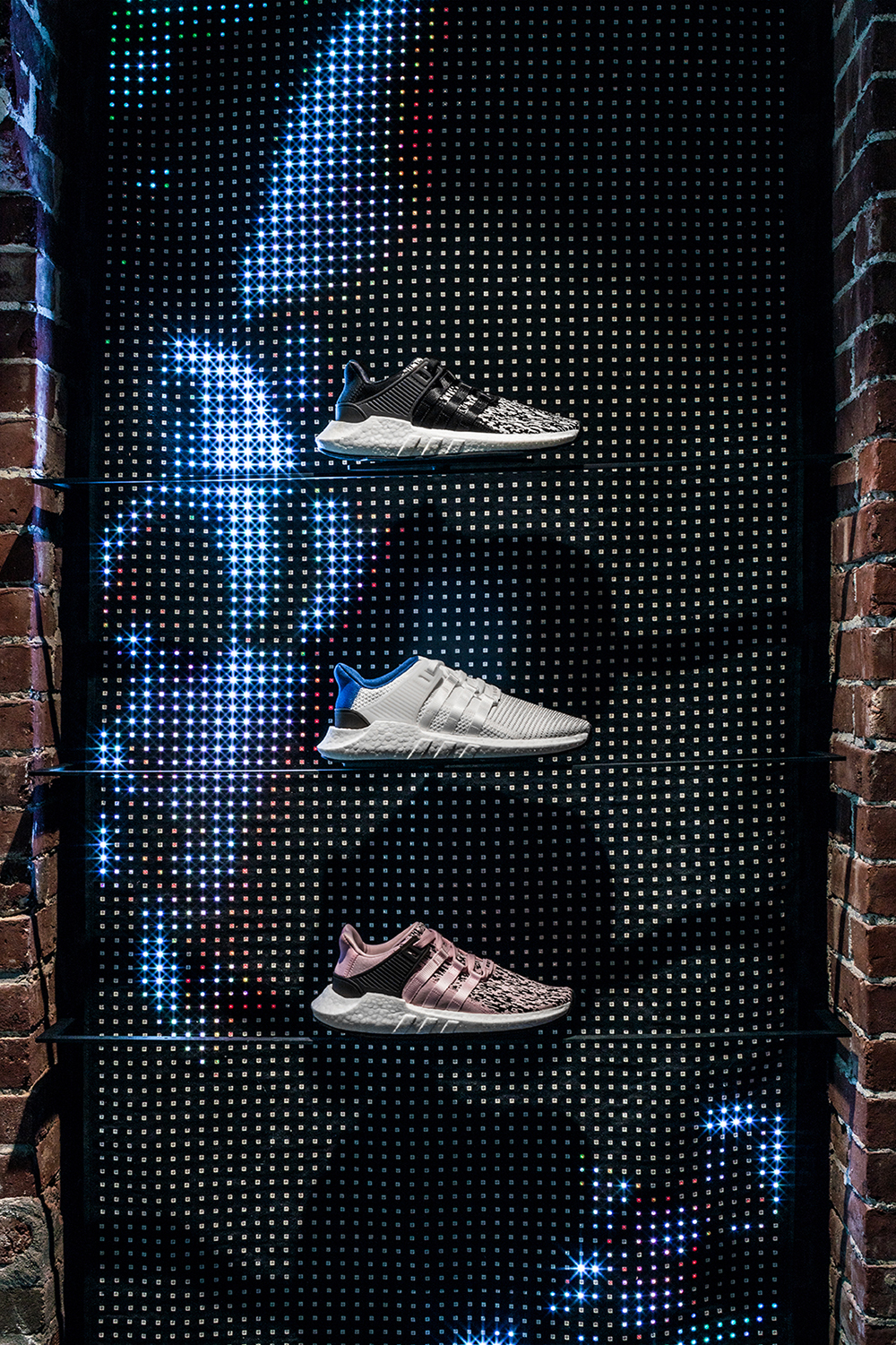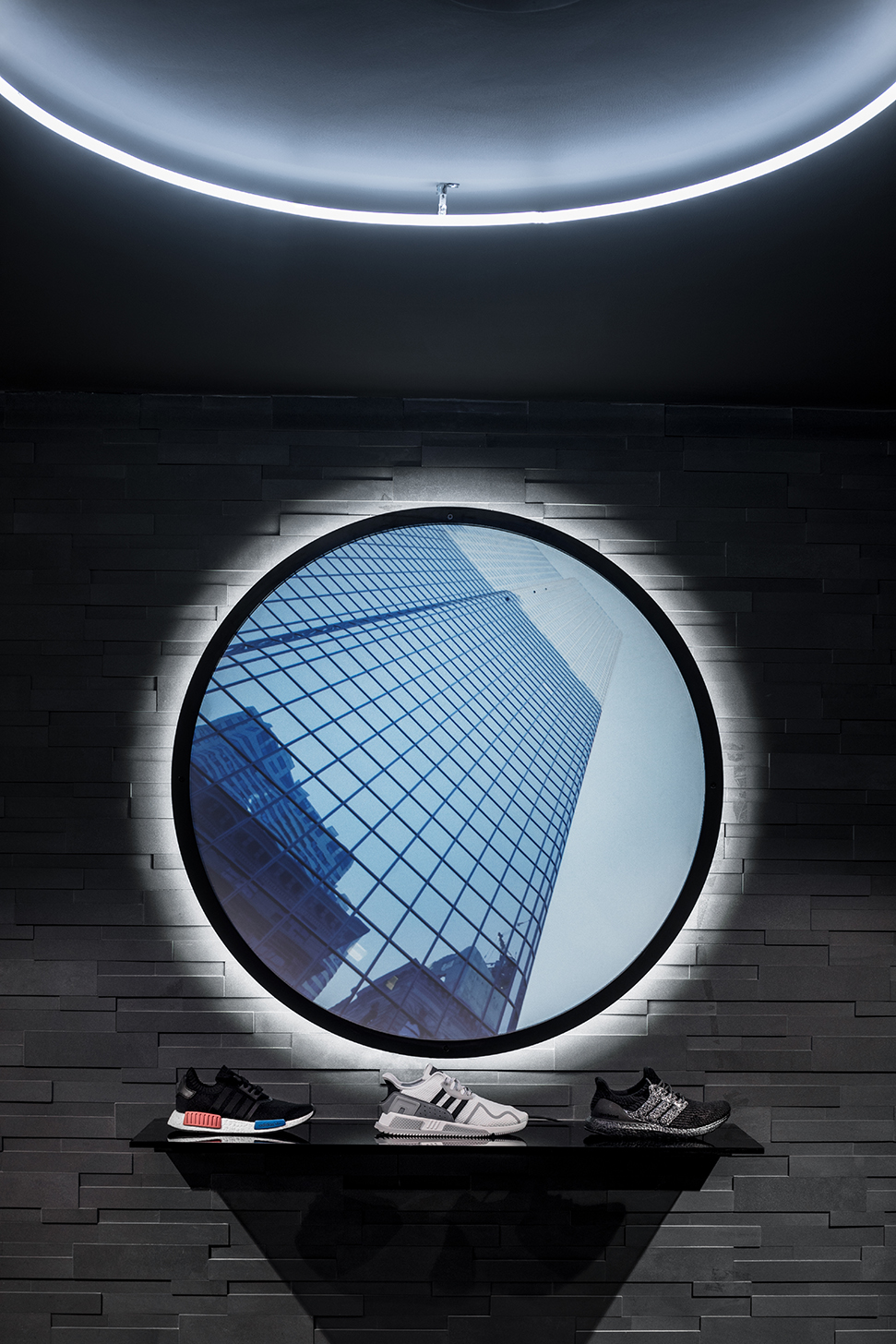 Unexpected moments offered the perfect selfie playground. The store opening was featured in Sneaker News, Footwear News, KicksOnFire, and High Snobiety, with adidas using the experience as an example of Best-In-Retail for future installations.