Stella McCartney x Bandier: Retail Installation & Activation
GO GREEN OR GO HOME
The task was exciting: launch the newest adidas by Stella McCartney collection with a week-long sustainable retail takeover, hosting a media and influencer event at Bandier's three-story flagship store.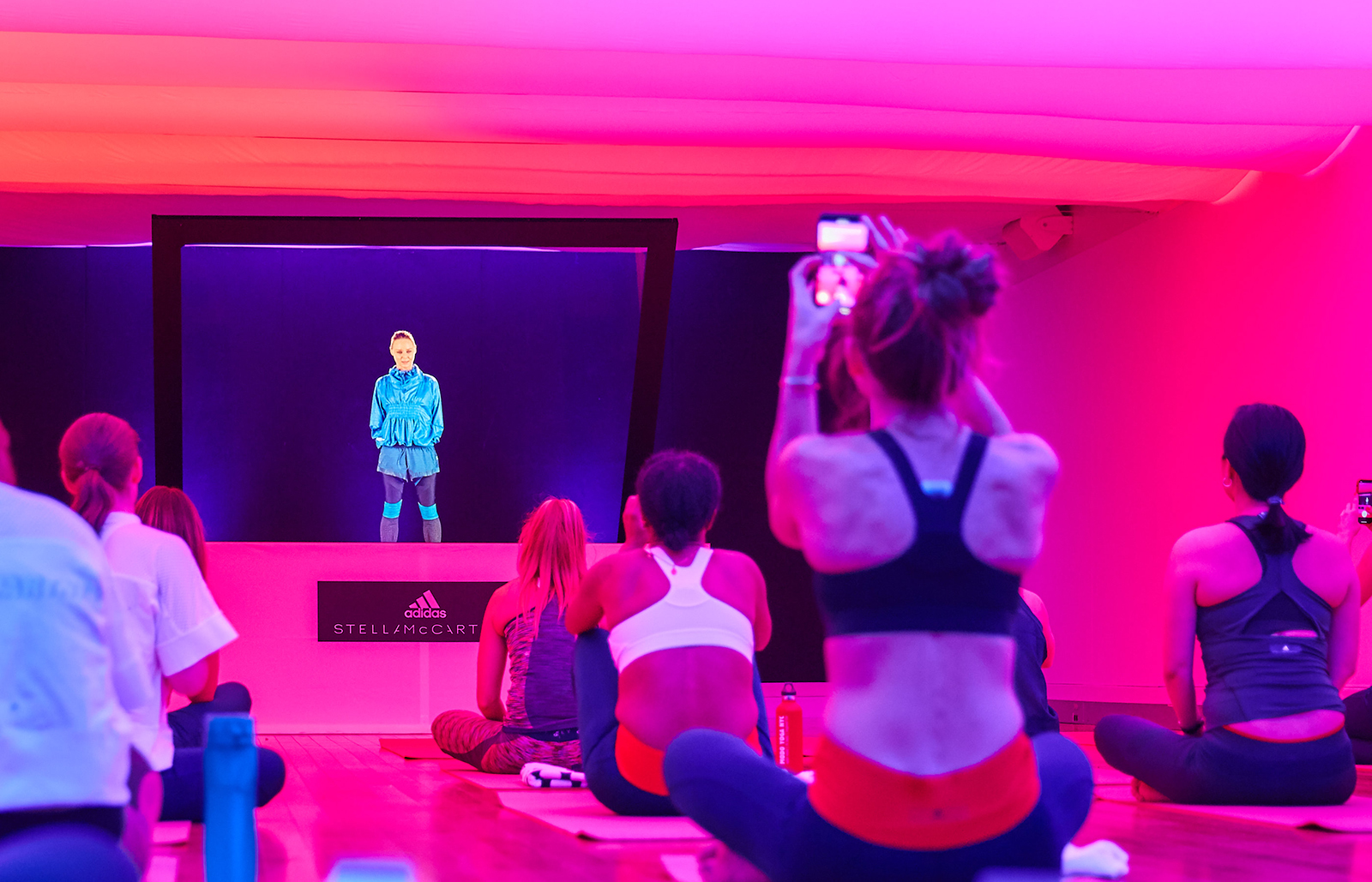 What emerged was a shared multi-sensory brand experience: shoppers were guided through an immersive journey of sound, light, tactility, scent and taste, that was brought to life using next-level technology.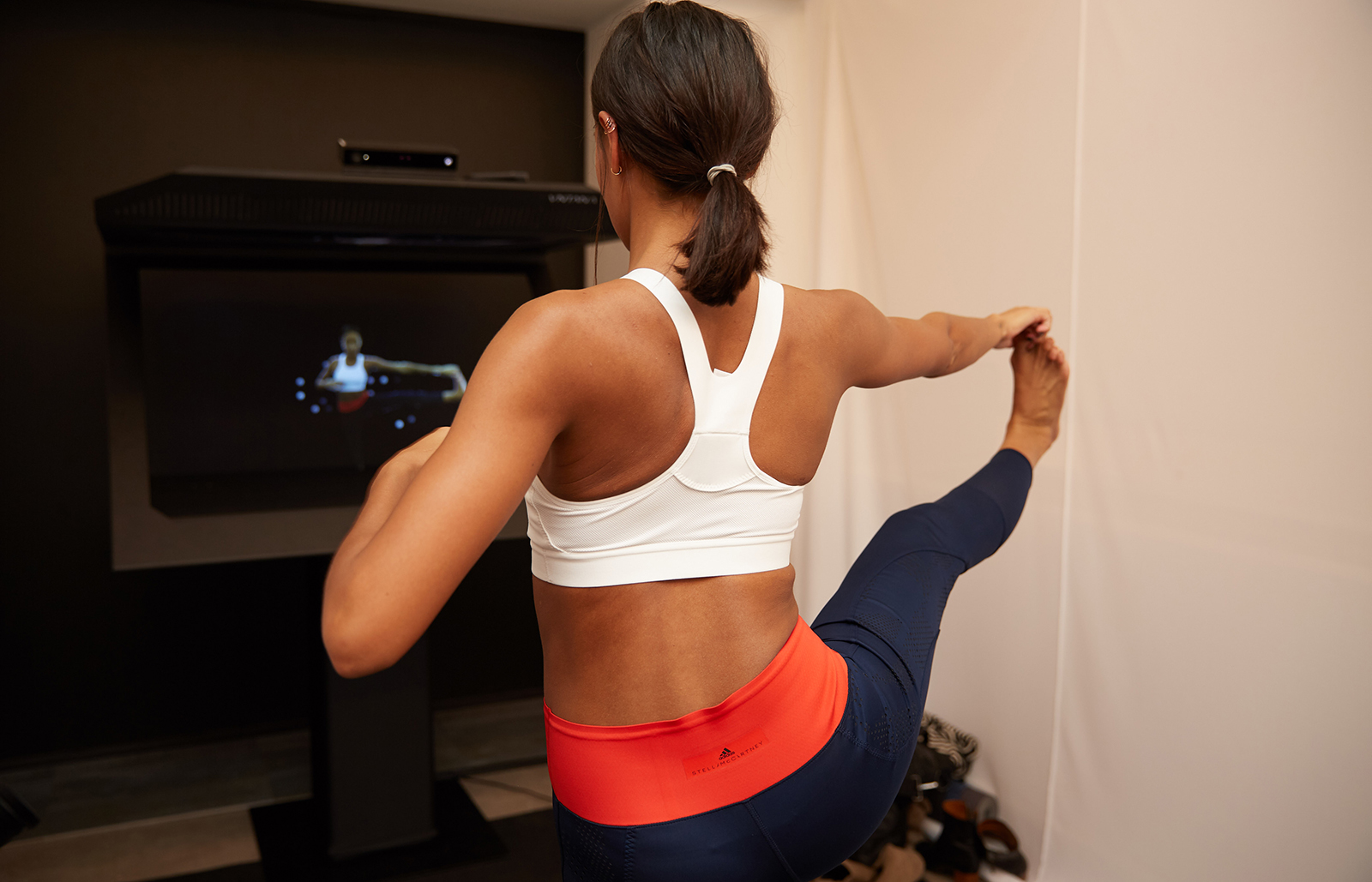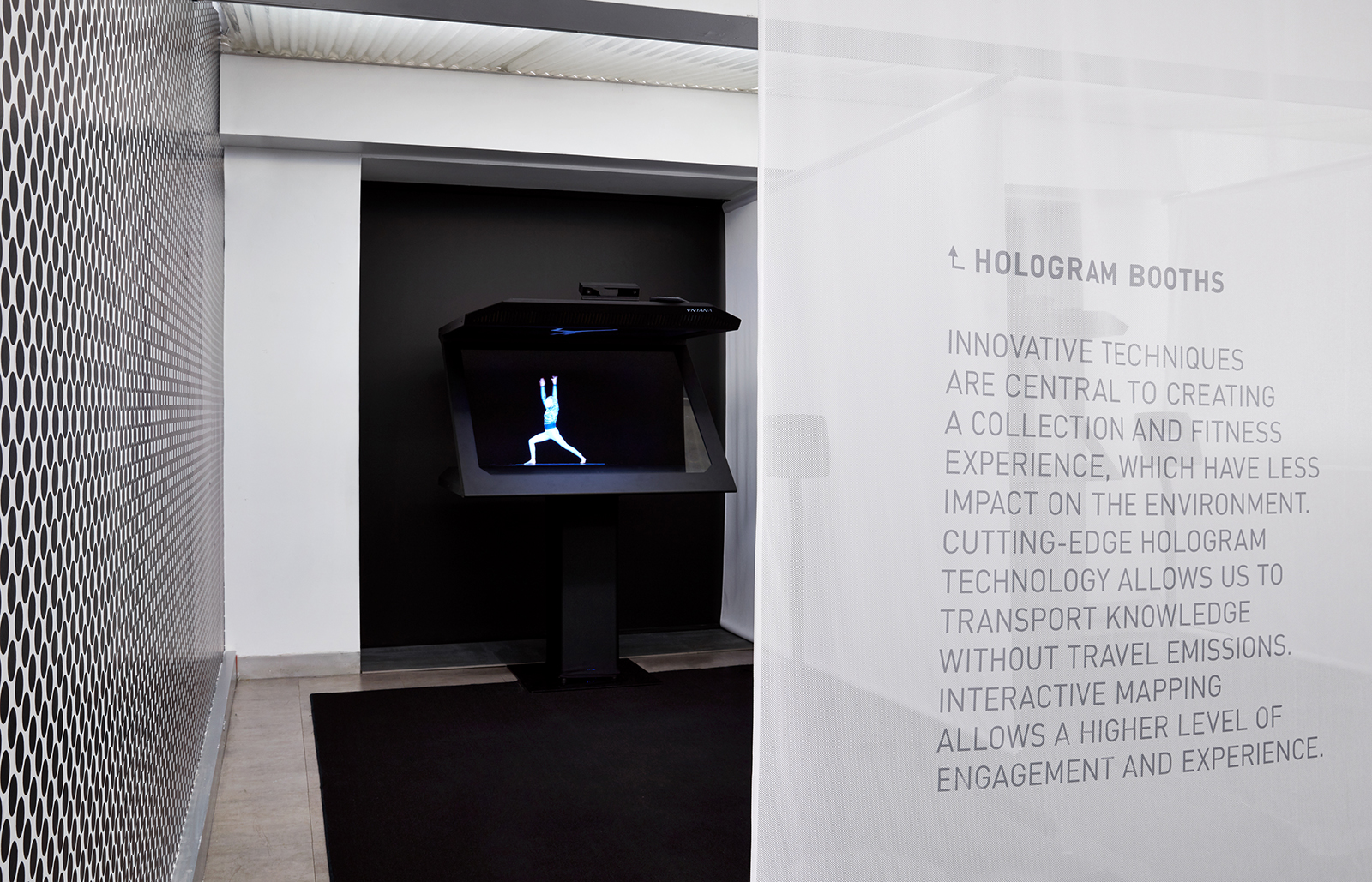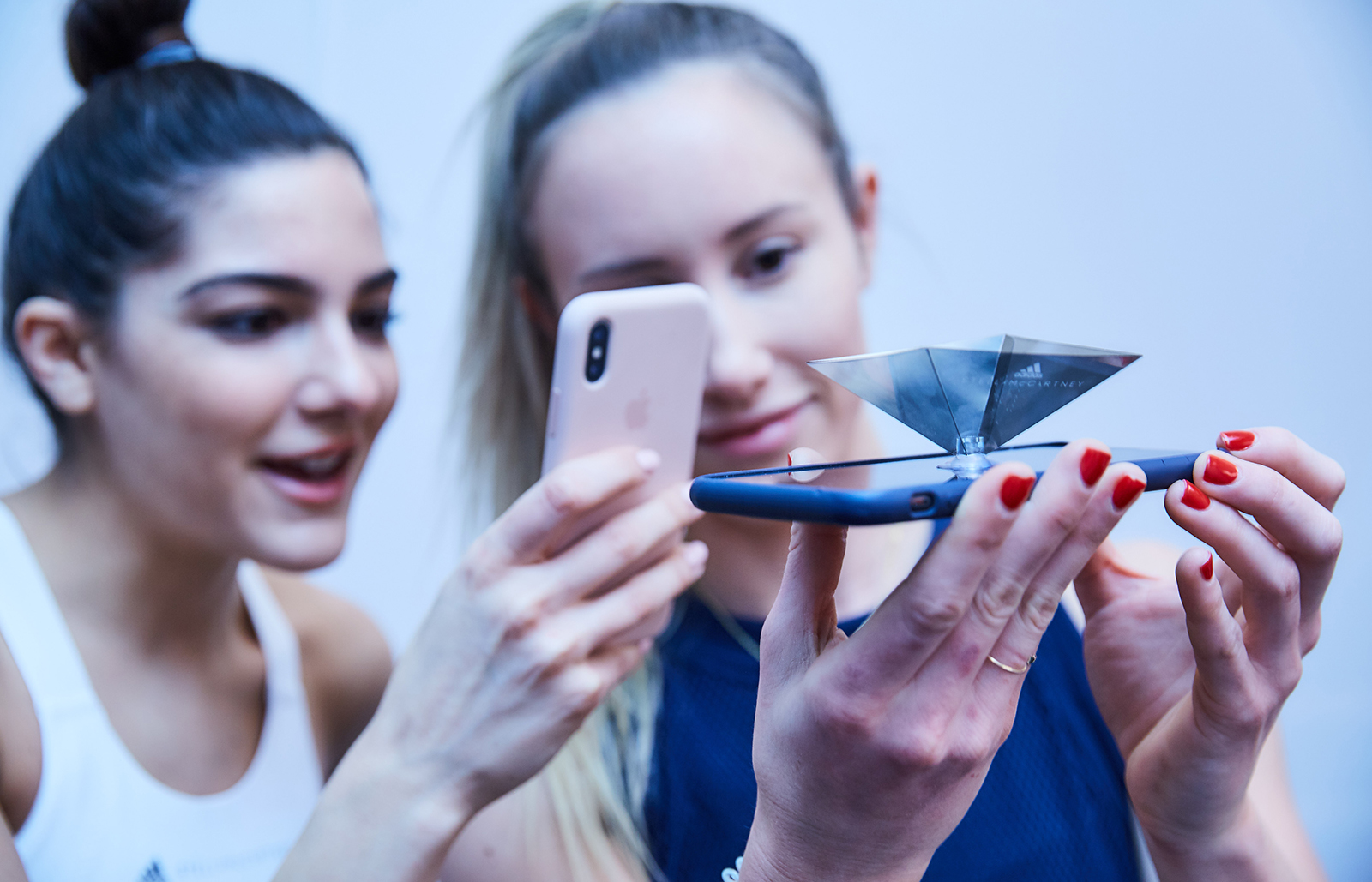 Stella's Aesthetic
and Ethos
The Bandier space was infused with the aesthetic and ethos of adidas by Stella McCartney—creating an experience that was both meaningful and memorable.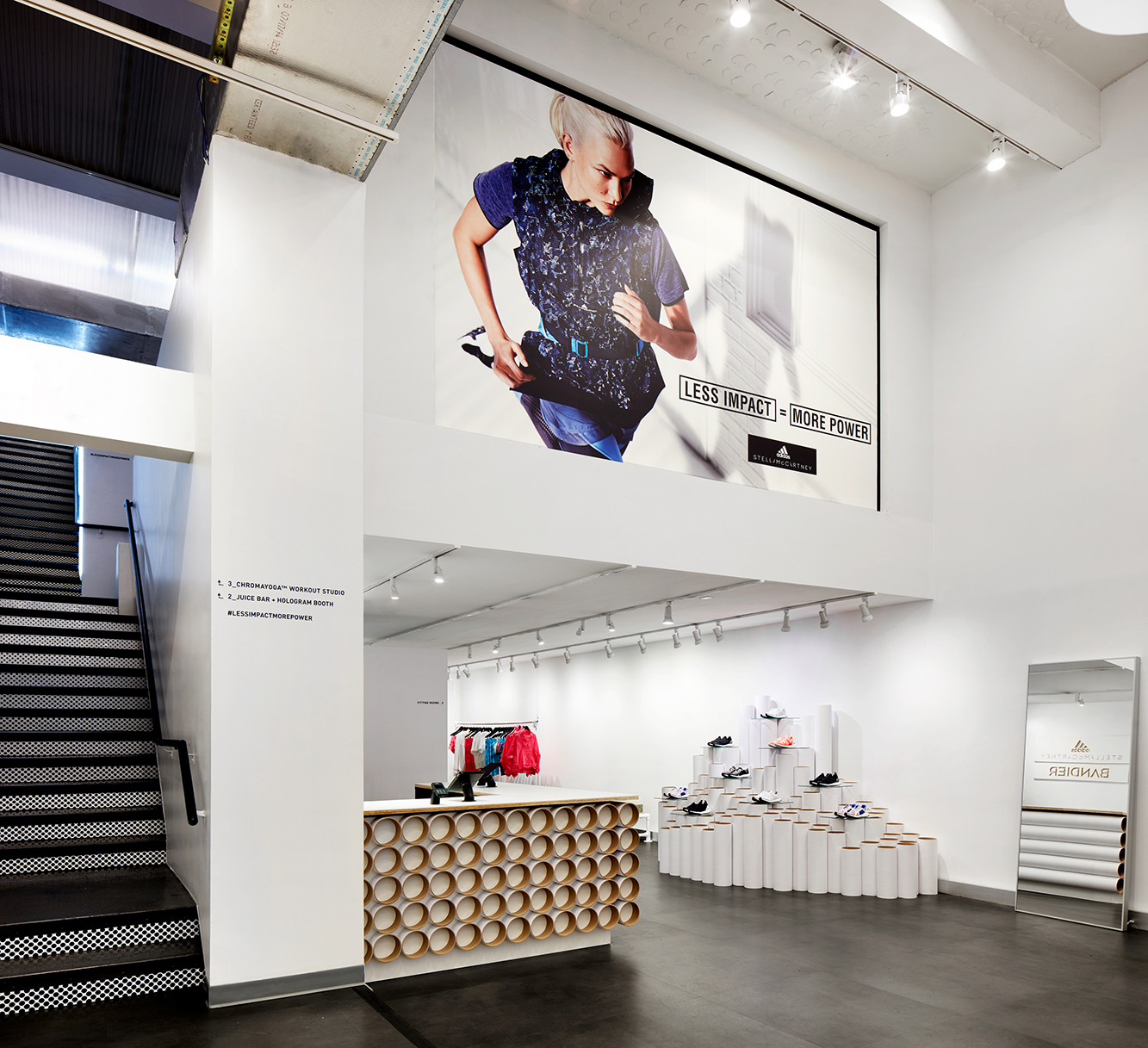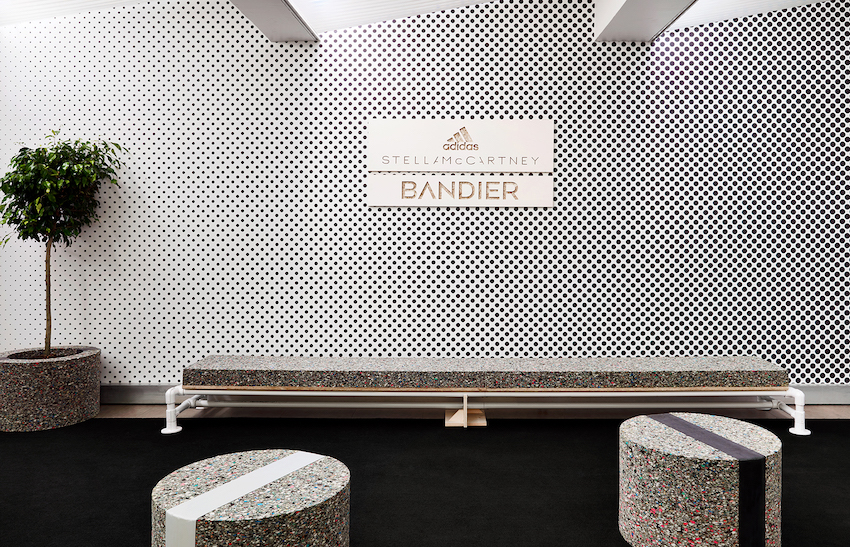 In line with the brand's ethos, everything in the store had to be sustainable. Challenge accepted. From the fabric displays, to the cardboard footwear risers, to the reconstituted foam seating; all materials used were either recyclable or reusable. Hologram versions of Stella and our London-based Chroma Yoga instructor meant that they could both be there without the carbon footprint of flying. The space was impactful and elevated, and it connected to the consumer in a meaningful way while staying true to the brand.